About Patty Gourgaris Laser Skin Studio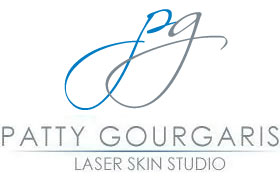 At PATTY GOURGARIS Laser Skin Studio we understand that many of you struggle to harmonize the vibrancy and youth that you feel inside, with your physical reflection.
At PATTY GOURGARIS Laser Skin Studio we work in partnership with you to assess your needs, answer your questions and create an individualized treatment program that provide you with the means to address your unique concerns.
We carry SkinCeuticals, Dermalogica Skincare, Advanced Nutrition Programme, NuFACE and Jane Iredale Cosmetics which work synergistically with our results oriented treatments.
With over 20 years of experience specializing in the Laser Treatment and Skin Care Industry, our team offers expertise and advanced technical proficiency.
A brief list of treatments offered is as follows:
Laser Hair Removal
Chemical Peel
Photorejuvenation/IPL
Microneedling
Skin Rejuvenation
Rosacea Treatments
Facial Veins
Sun Spots/Sun Damage
Fine Lines
Acne Treatments
Electrolysis
Pigmentation
Fine Lines
Scar Treatments
Stretch Mark Treatments
Book your complimentary consultation today to discuss how to bring back your skin's vibrancy and youth!
We look forward to seeing you!